8 Coffee Shops To Warm Up In During Lumiere
Take a break from the chilly Vancouver weather this Lumiere!
We've put together a list of our favourite coffee shops (in no particular order) to get cozy in this Fall. Grab a warm cup and explore the sparkling art pieces of Lumiere today!
1. Cafe Portrait
Address | 1120 Denman Street
Website | https://www.cafeportrait.com/
A new addition to the West End, Cafe Portrait is an art-lover's dream, providing traditional turkish coffee in a unique creative atmosphere
2. Cardero Cafe
Address | 1105 Davie Street
Website | https://www.facebook.com/carderocafe/
A local hidden gem, Cardero Café sells a number of specialty Latin American groceries along with amazing coffee.
3. Delanys Coffee
Address | 1105 Denman Street
Website | https://www.delanyscoffee.com/
Delany's on Denman focuses on great coffee, and great service, which has helped them to become a neighbourhood fixture by English Bay.
4. Breka Bakery & Cafe
Address | 1103 Denman Street
Website | http://www.breka.ca/
A favourite among students and night-owls, Breka is open 24 hours a day, so you can get your coffee and pastry fix anytime you want
5. PappaRoti
Address | 1505 Robson Street
Website | https://www.papparoti.ca/
Rustic, cozy and comfortable,  the air in PappaRoti is always thick with the delicious aroma of  freshly baked caramel coffee buns, perfect for enjoying a quick cup.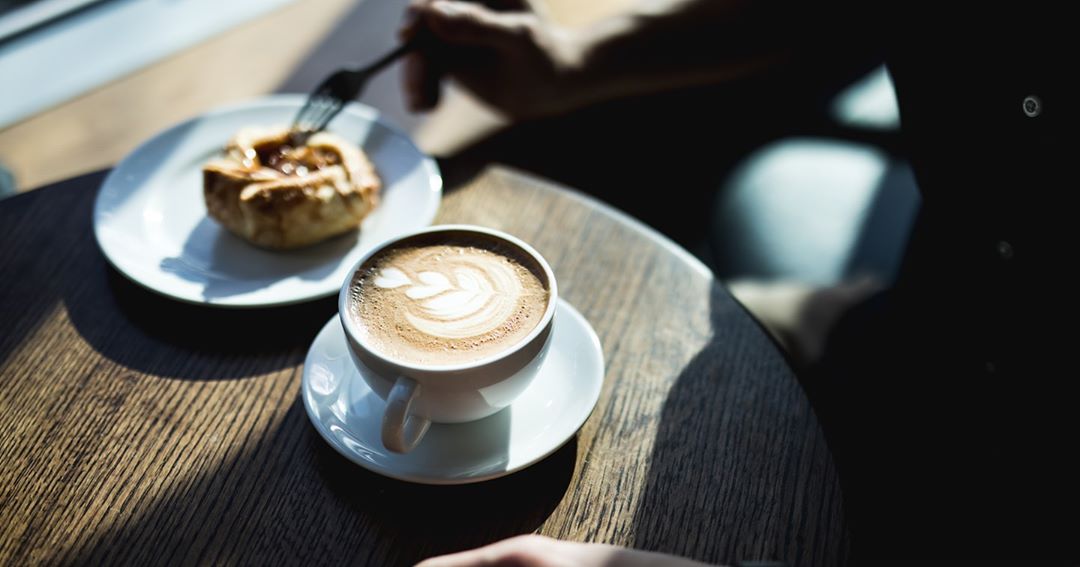 6. Melriches Coffee House
Address |  1244 Davie Street
Website | N/A
Melriches is a Davie St. staple, serving up delicious coffee, fantastic breakfast options and a strong sense of community all within its walls.
7. Milano Coffee
Address | 849 Denman Street
Website | https://www.milanocoffee.ca/
Each cup of coffee at Milano's is the product of over 75 years of traditional Italian roasting experience combined with a West Coast twist. The result? One of the best cup's of coffee you'll have in Vancity.
8. JJ Bean Coffee Roasters
Address | 1209 Bidwell Street
Website | https://jjbeancoffee.com/
A Vancouver staple, JJ Bean serves up organically roasted coffee blends in the historic Maxine's building just blocks away from English Bay.